Customised Systems
These systems are built according to customer requirements, primarily for automated laboratory testing, although other areas are possible.
Typically customer request systems where there are no commercially available solution or at least no "golden standard". Our systems can set a new standard, or build on a manual method from, e.g., a pharmacopoeia. Being a group of chemists and in-house engineers from several disciplines, we work as a team according to lean and agile methods and can deliver innovative solutions in time at an affordable price.
Upon customer request we can do this for systems to be installed in GMP QC labs. The systems are, on request, customer proprietary and all systems are unique, but in terms of control and framework we re-utilize the building blocks to minimise risks and shorten the delivery time.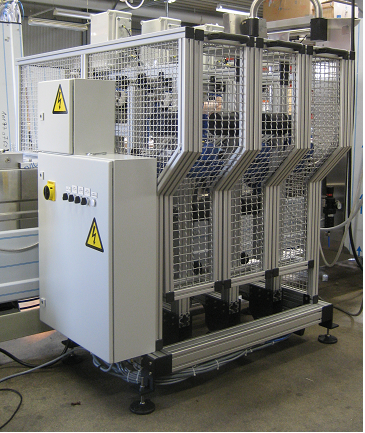 Robust for the food industry.
Lean and versatile for the pharmaceutical lab.